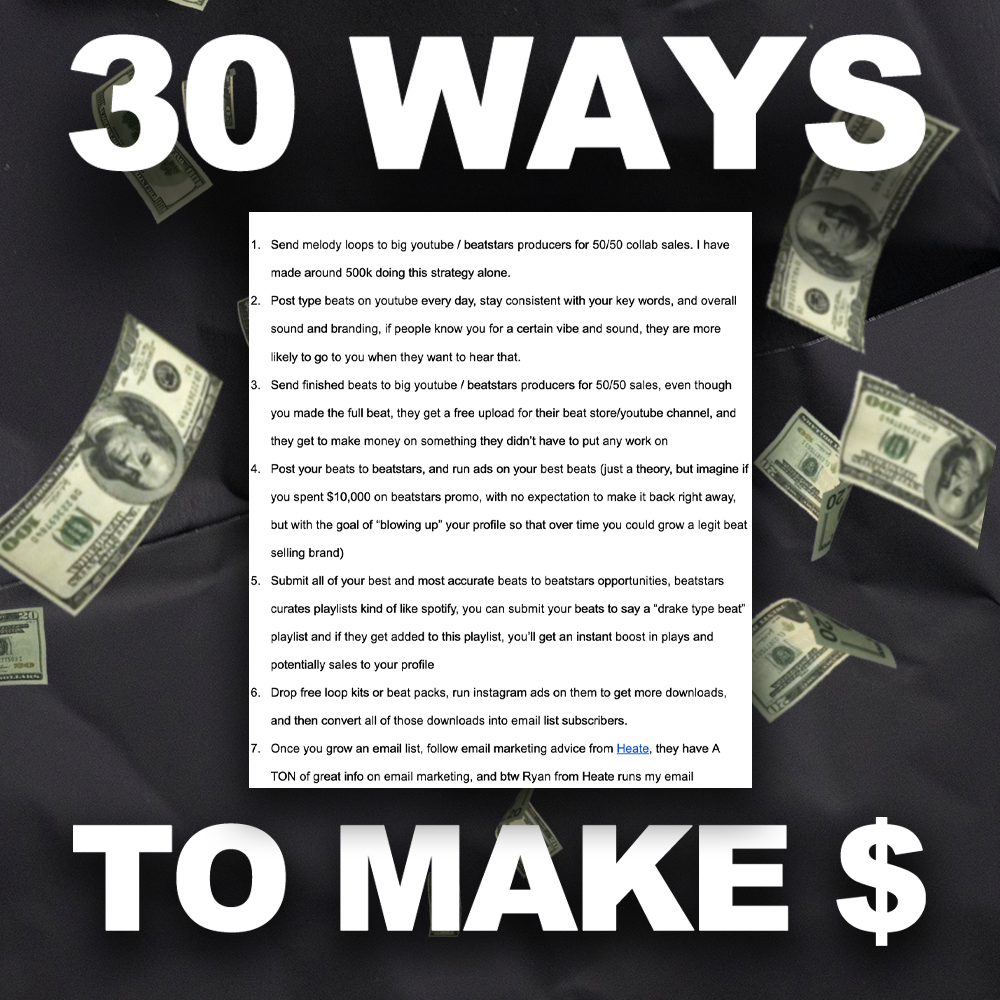 📖 30 WAYS TO MAKE MONEY AS A MUSIC PRODUCER
---
This 100% FREE PDF gives you 30 ways to make money as a music producer in 2023
KXVI here, 
I've made over $800k selling my beats and samples online. 

Although this isn't a crazy, full in depth course on how to make money, here's 30 ideas of how you could get started making money as a producer! 
I hope this information helps you along your journey to making money off of music!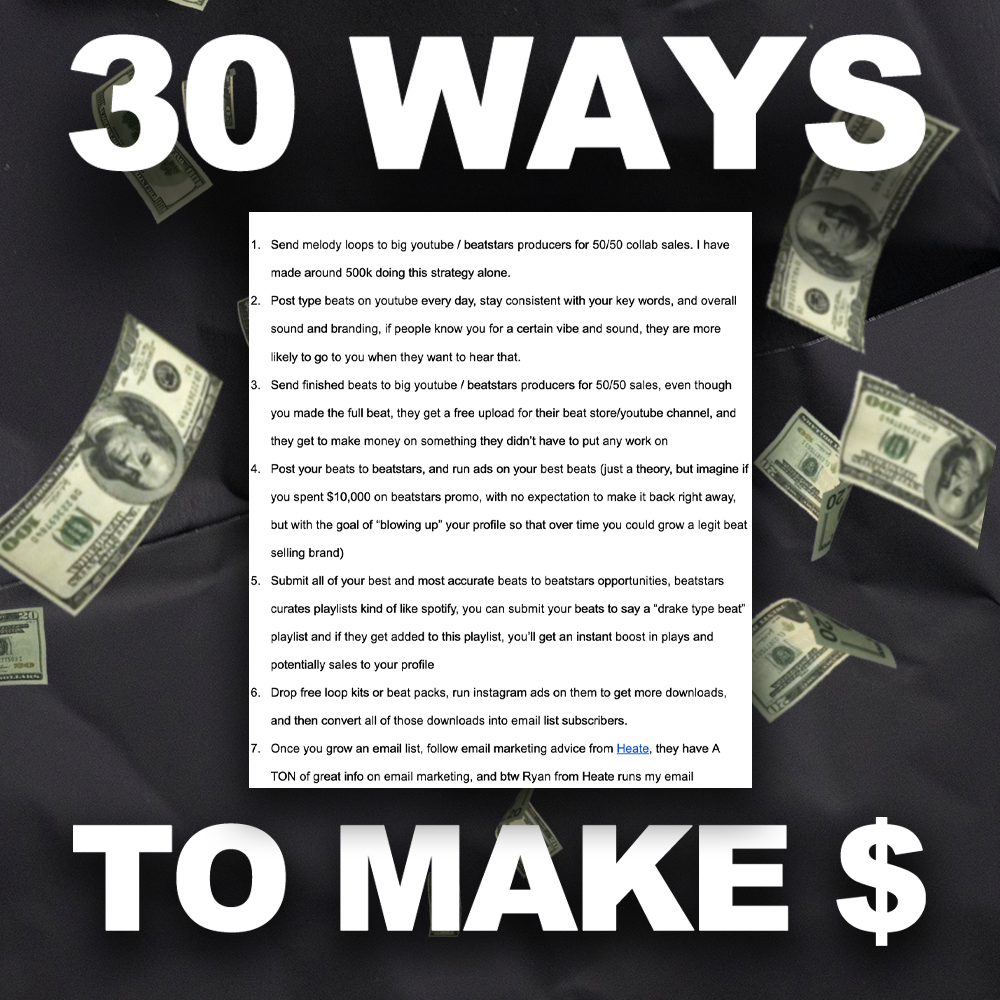 This product has no reviews yet.